Presenting about Cloud Security at Cloud Next 2022
By Jorge Liauw
On the 11th of November 2022 I was honourd to present onstage at Google Cloud Next 2022 Recap in Antwerpen, Belgium together with our friends from Google Cloud and Travix.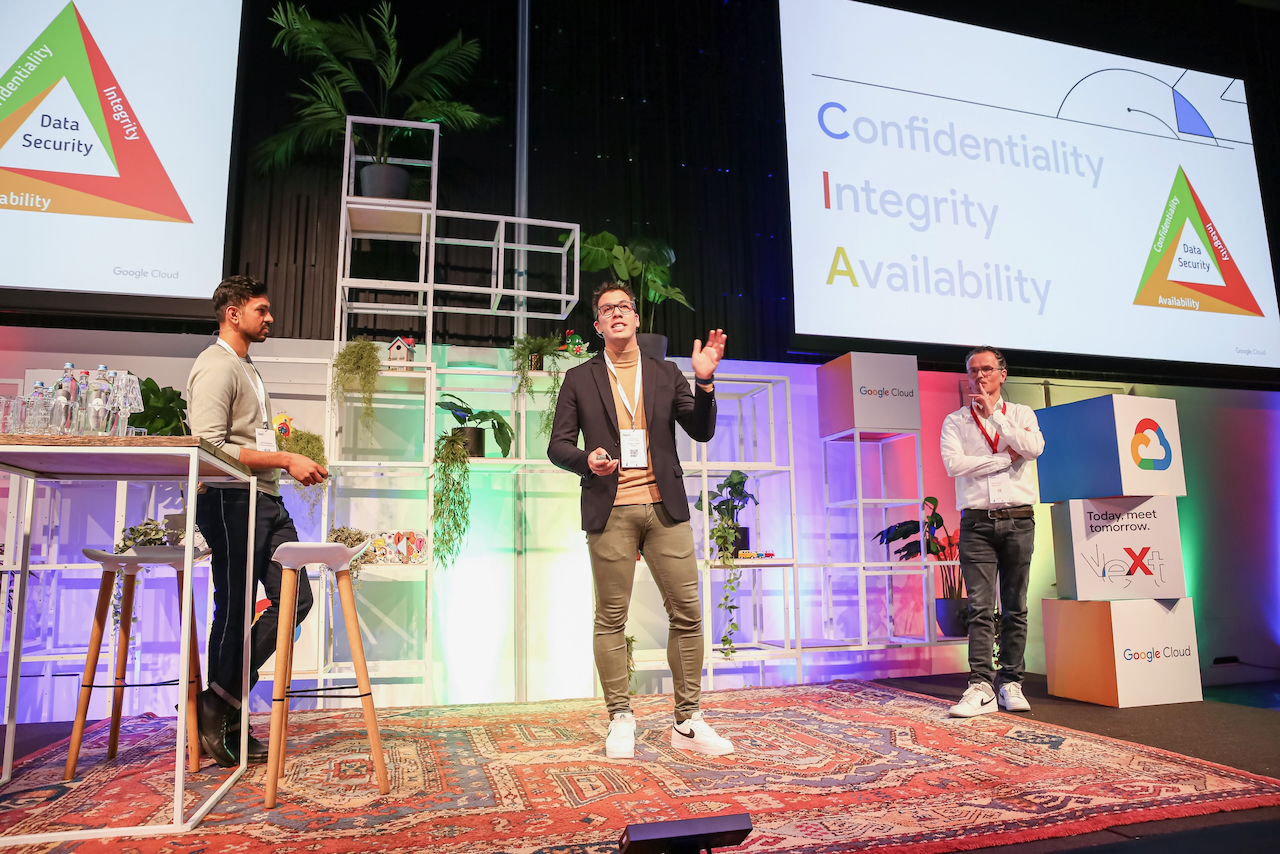 During my presentation I talked about why Security is important in the Cloud. The security in the cloud and how to mitage or at least lower the risk around these security risks.
I discussed the following Security challenges from a process and technical perspective:
Gain Full Observability
Continuous Compliance
Scaling Security Capabilities
Store infra and app passwords securely
Defining use cases for Security
Feel free to contact me if you want to more about security challenges in the cloud and the solutions to solve them.